Heir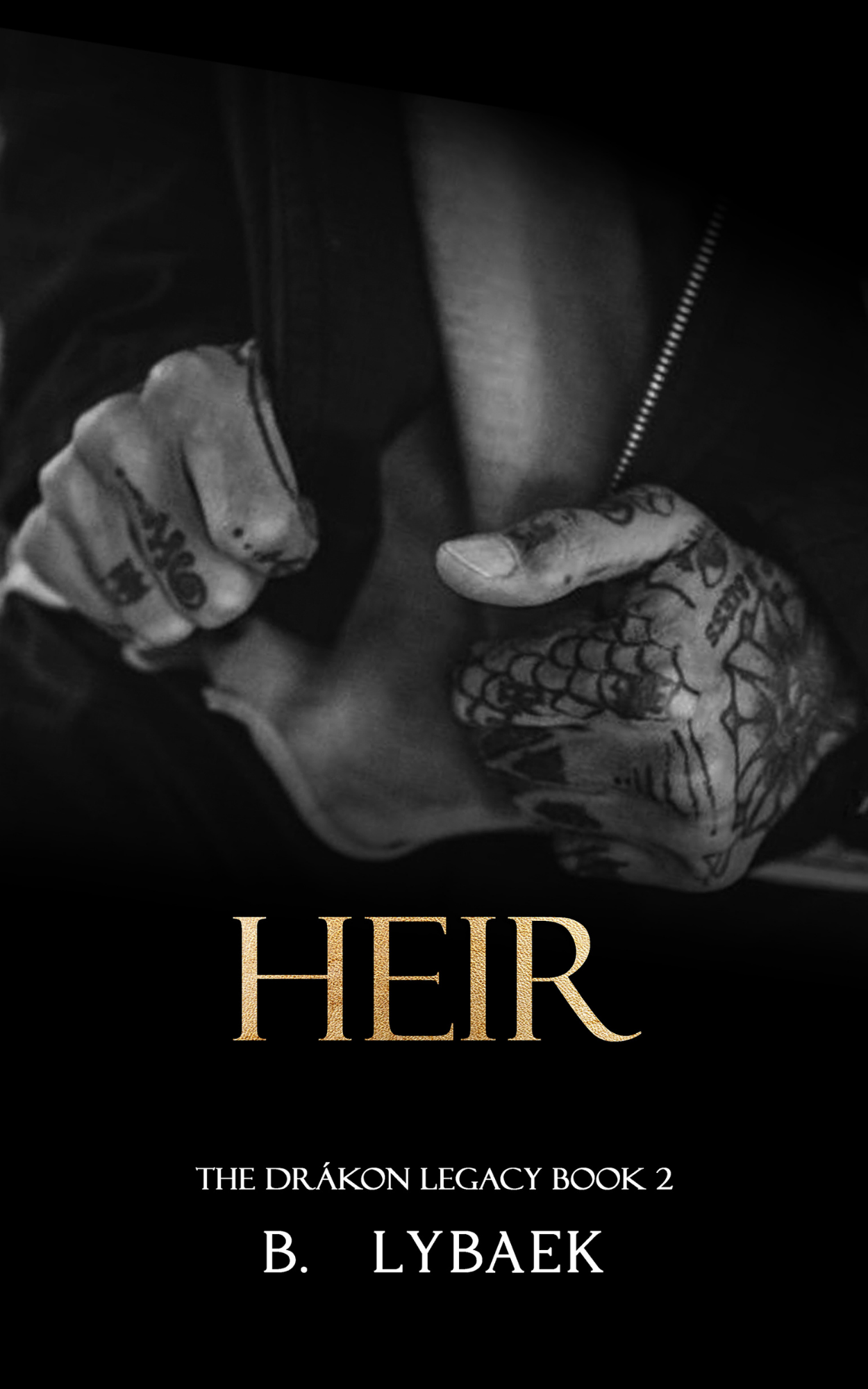 Purchase
Review
Drákon to ápeiro den koimátai pia.
We survived the first six months at Kronos University… barely.
In a moment born of weakness and desperation to survive, I accepted the claim on my person. In my world there's no such thing as a do-over, hell, you can't even profess ignorance. So I need to choose; either I live by my word, or I might die by the lie.
Luckily, Gus and I don't have to prove our worth to become the Heir and Heiress of our family. But that doesn't mean there aren't trials and deceptions galore on the horizon. One of which turns out to be one of my mom's final acts in this world.
The letters she left behind一letters that I never delivered to their intended receivers. But I can no longer ignore what I've hoarded in my treasure box, even if I wish I could. Because the secrets hidden in my mom's scribbled words are about to change everything. Not just for me, but also for the men I want to keep and claim as mine.
Gus, the man I thought would always be by my side, is turning his back on me, again.
Poseidon, the man who's so much more than my professor and savior, has his own secrets. Not to mention that the seat of power he occupies makes him almost god-like.
Liam, my unwavering consort and protector, at least I have him. He would never lie to me, right?
Archaic rules govern the Kronos Society, it's a Patriarchy of the highest order, so how can I ever really know anything for certain?
All I know is that I won't back down. I refuse to be broken or bend to their will. I forge my own path.
Drákon the infinite no longer sleeps.
Please note; Heir is book 2 of 4 in The Drákon Legacy, and it cannot be read as a standalone.
Trigger Warning
This is a contemporary dark #whychoose romance series, meaning the FMC will have more than one love interest. Within this book, you will encounter taboo/forbidden themes, archaic rules and views that are not condoned by the author and/or the main characters, blood-play, dub-con, age-gap, student/teacher relationship.
If any of these subjects are upsetting or triggering for you, please don't read the book.