Dante's Storm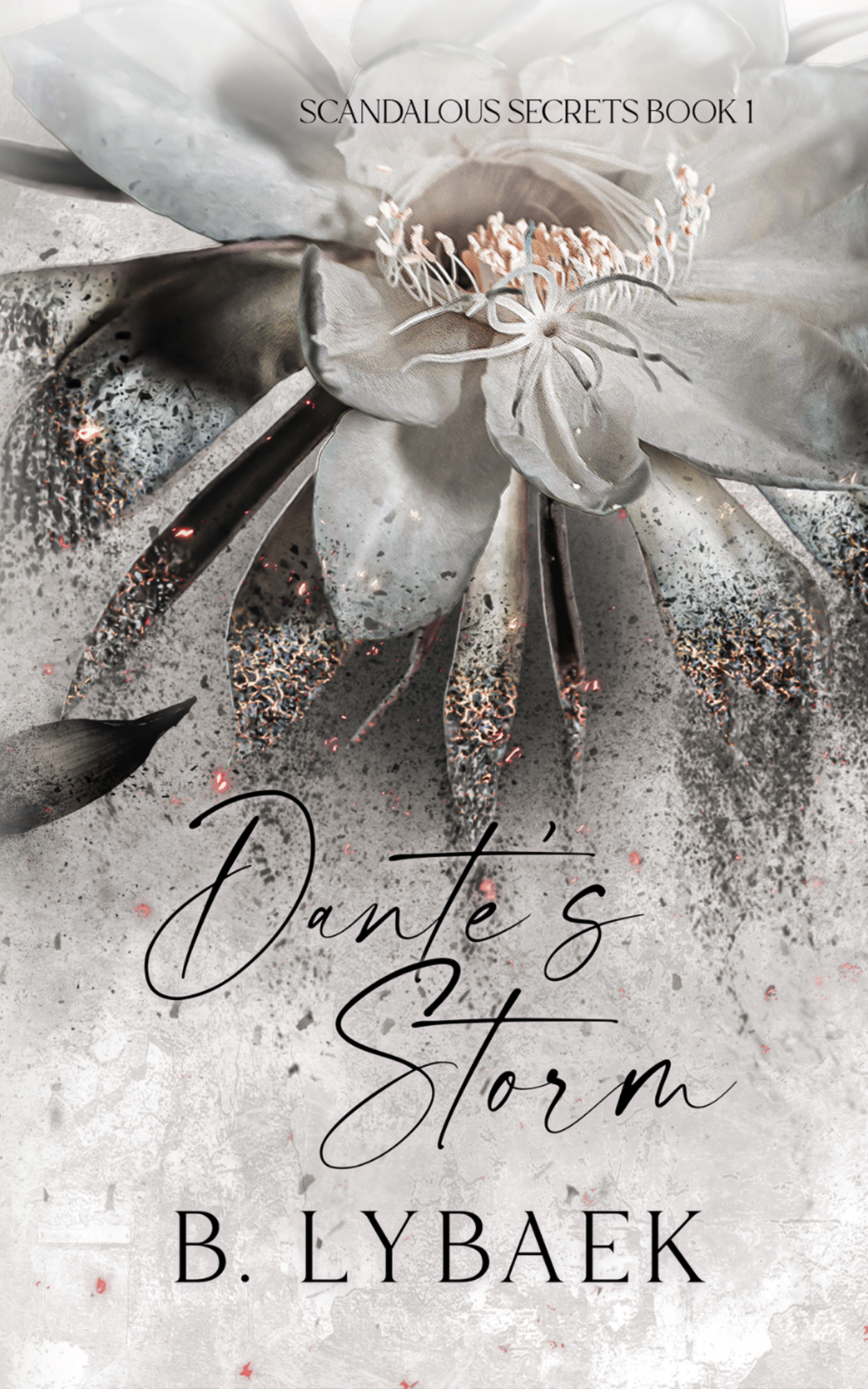 Purchase
Review
The scandal isn't in the secret, it's in those unwilling to accept that love can be unconventional, dark, and depraved.
As a child it's normal to love your uncle. So what happens when the line blurs? Is there a certain age where it's no longer appropriate to seek comfort in his embrace?
I might be taking advantage of the long hugs and lingering stares. Definitely the fact that he lets me sleep in his bed when it thunders. But is that really so wrong? I know he wants me the same way I ache for him, and all he needs is one little push, then we can both have everything we want.
What I thought would be our beginning turned out to be the end, and the direct reason he abandons me and my sister. Leaving us on our own, all because he can't look at me after what we did.
Fuck that!
Instead of letting the rejection bring me down, it becomes the reason for my transformation. Not wanting to accept his money, I got a job at the sex club Dirty Diamonds to care for me and my sister.
Dirty Diamonds opens my eyes to a brutal reality I never even knew existed, let alone in small, quiet Briarwood. Child trafficking and abuse is all too real, and I'm quickly learning that Dante might not have been the man I thought him to be.
The girl Dante left behind doesn't exist anymore, and when he returns to Briarwood, he'll learn that I haven't just spent my time pining. I've built a new life, one where I've turned my heartache into a purpose and a need for revenge.
In a bid to silence my nightmares, Dante used to call me his perfect storm. I'm not sure he's ready to meet the new me… the Storm of Briarwood.
PLEASE NOTE: Dante's Storm is book 1 in the Scandalous Secrets series. The series is a shared-world with three standalone books written by different authors. Each book features a different couple.
These books are intended for mature audiences, and reader discretion is advised. They contain, but are not limited to, violence, profanity, reference to abuse, and explicit scenes.
Scandalous Secrets is set in a fictitious town in England, and the books are written with British spelling, slang, and grammar.
Trigger warning
Due to individuality, it's impossible to list all triggers. Your mental health comes first. Read responsibly!
Potential triggers
Abuse
Child trafficking
Child abuse (mention)
Death of a child
Foul language
Graphic sexual situations
Graphic torture
Kidnapping
Non-con (not H & h)
Past trauma/PTSD
Sex work
Sexual assault (implied)
Taboo/forbidden (uncle/niece)
Unaliving
Violence