Corrupt Intentions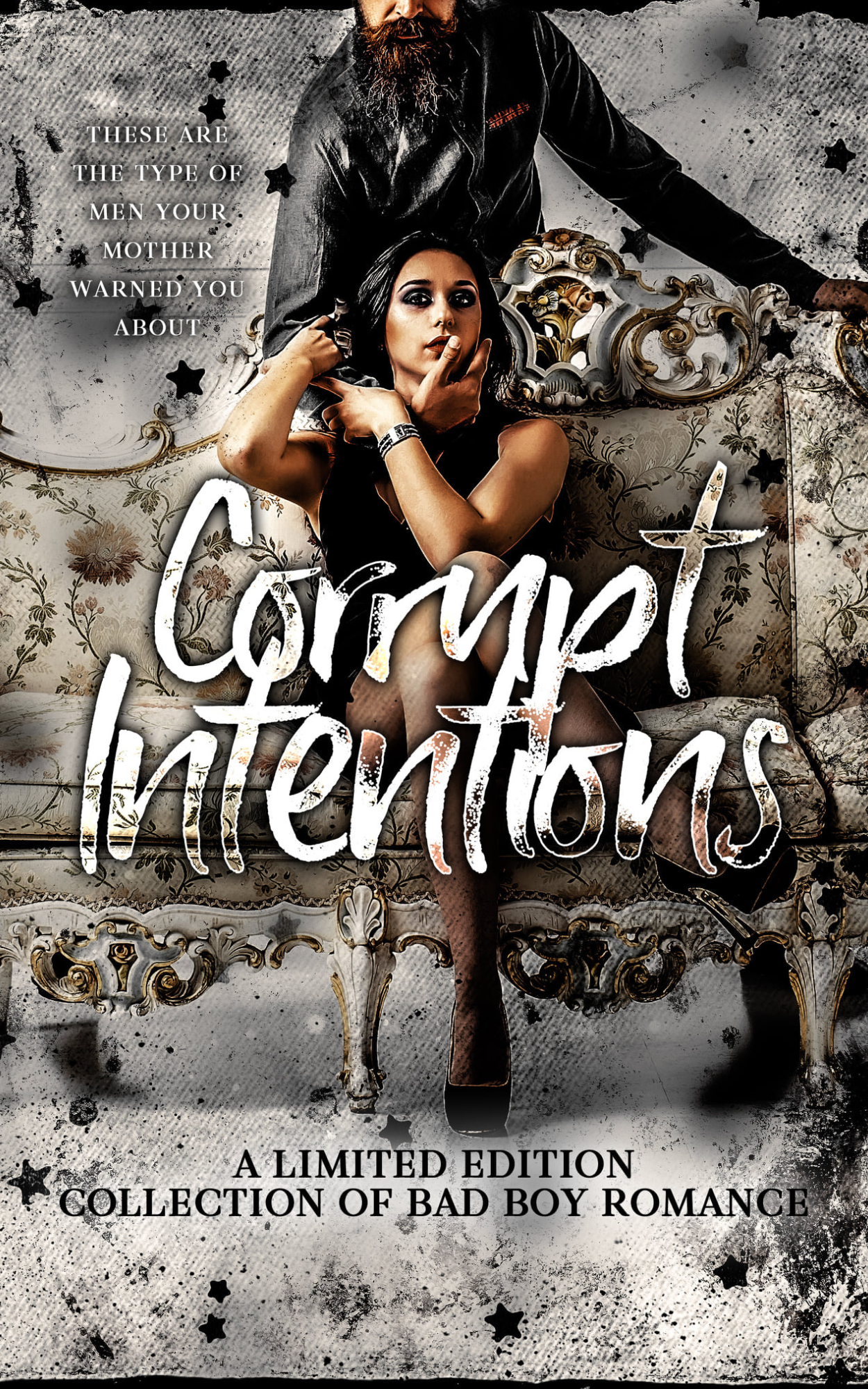 Purchase
Review
CARA
I said "I do" to Rocco King at gunpoint.
My wedding was forged in darkness, and at the end of the ceremony, my hands were stained red by the blood of my dad.
I didn't regret my decision when the police took me into custody, or when I was given a prison sentence for my patricide.
Three years on, I step out of prison only to be placed back in the care of the man who purchased me as his virgin bride.
His actions are confusing, his tenderness a contradiction to his hard exterior, and my desire to kill him turns into a desire of another kind.
I quickly learn that my husband is the better of the evils when my family returns to take me back to a life of slavery, and my husband does everything he can to protect me.
I never knew it could feel so intoxicating. So all-consuming.
ROCCO
I'd been tasked to buy, marry, and protect Cara Rodriguez.
She never asked to be mine, and she never had any control over the situation.
And now, even though she's released from prison, she has no control over the fact that her parole terms state she must live with me.
I'm no fool, and I know she's capable of killing me in my sleep. While annoying her is entertaining, I can see past her strong facade to the girl she was before all of this happened.
She's all woman now, and resisting her is hard. But not giving her what she needs, what we both crave, is harder.
When her family tries to take her away, something deep inside me snaps, and I do everything in my power to make sure those vile predators don't get their hands on her again.
Cara is mine, and I'm never letting her go.
TRIGGER WARNING
Please note this is a Prequel in the Cruz Kings MC world. This is the only book featuring Cara & Rocco as the main characters. We promise there's no evil cliffhanger, so the characters get their HEA at the end.
The book contains a troubled, alphahole MMC who won't let anyone—not even h—stop him from being with her.
Grooming (mentioned!)
Child trafficking
Child rape (mentioned!)
Death
Dub-con
Forced marriage
Graphic sexual content
Graphic violence
Kidnapping
Mercy kill
Morally gray MMC
Non-con (mentioned!)
PTSD
Rape (not h and H!!)
Torture
Unaliving